Minority-Run Businesses Affinity Group
Tuesday, June 15, 2021 (4:00 PM - 5:00 PM) (PDT)
Description
Are you a business owner or manager and identify as one of the following? BIPOC, AAPI, LGBT+, Female, Differently Abled. Are you seeking networking, peer-support, and business resources?
Join the Salinas Chamber's new Affinity Group.
Who can attend and cost: This is a FREE event of the Salinas Valley Chamber. This group will meet on Zoom (for now) every month. If you are a member of the Salinas Chamber you can attend as often as you want. If you are not yet a member you can attend as a one-time guest for free to see if you like it and want to join the Chamber so you can be included.
To RSVP, or if you have any questions, please email Lindsey Knight at membership@salinaschamber.com.
This month's presenter is Yvonne Thomas, President of the Monterey County NAACP. She will speak about the mission of the NAACP and what the Monterey County branch is focused on achieving in 2021. She will also give them some tips for new business owners about how to start your own business and how to grow and succeed in the long-term. Her bio is below.
Yvonne Thomas is the President of the Monterey County NAACP (National Association for the Advancement of Colored People) and is also a veteran journalist, media professional, and the founder and CEO of both Precision Creative Services and YGolf Magazine.
Yvonne was the first African American student at the University of Southern California to graduate with a degree in Sports Information-Broadcast Journalism in 1984. After graduating from USC, she began a 30- year career in senior management in the field of television post-production. For 13 years, she was the head of West Coast operations at the National Captioning Institute (NCI), the largest provider of closed captioning services in the nation. In 1999, Yvonne left NCI to start her own business and is currently celebrating her 21st year as the CEO of Precision Creative Services. The company specializes in the creation of closed captioning, subtitling, and continuity/dialogue script services for television programs and feature films.
Yvonne has been featured in Entertainment Power Players Business Directory and profiled on the Emmy award-winning television program Making It! which spotlights entrepreneurs in various fields of business. Her experience in television and international film distribution led her to hold positions as the head of DVD subtitling operations at Technicolor and as a management consultant for the European Captioning Institute in London, England. Additionally, Yvonne was in charge of overseeing closed captioning operations for several years at the Academy Awards in Hollywood.
Her career highlights also include working at ABC Sports, CBS Sports, the Los Angeles Express of the United States Football League, and as the Editor of the City of Los Angeles Department of Recreation and Parks newsletter. Yvonne is also the founder and publisher of YGolf Magazine, an online magazine designed for the 21st century woman golfer. The mission statement for the magazine is to unite women of different races and ages that share the same passion for the game of golf. She organizes clinics and tournaments aimed at introducing more women to the sport, and she is the founder of the annual Urban Golf Summit on the Monterey Peninsula.
Yvonne has an extensive background in public speaking dating back to 1984 when she was crowned Miss West Los Angeles and then Miss Southern California. She made over 200 personal appearances throughout Southern California giving motivational speeches to the public, including the 1985 Grammy awards. In 2016, she was the host of the annual Black History Month celebration program for the city of Seaside where she was born and raised. She attended Ord Terrace elementary school, Martin Luther King Junior High, and is a graduate of Seaside High School. In 2018, she was selected to be a featured speaker at the 10th annual USC Women's conference. She is a current member of the International High IQ Society (IHIQS), is an avid golfer, and a credentialed member of the PGA Tour (Professional Golf Association) media, and the USGA (United States Golf Association).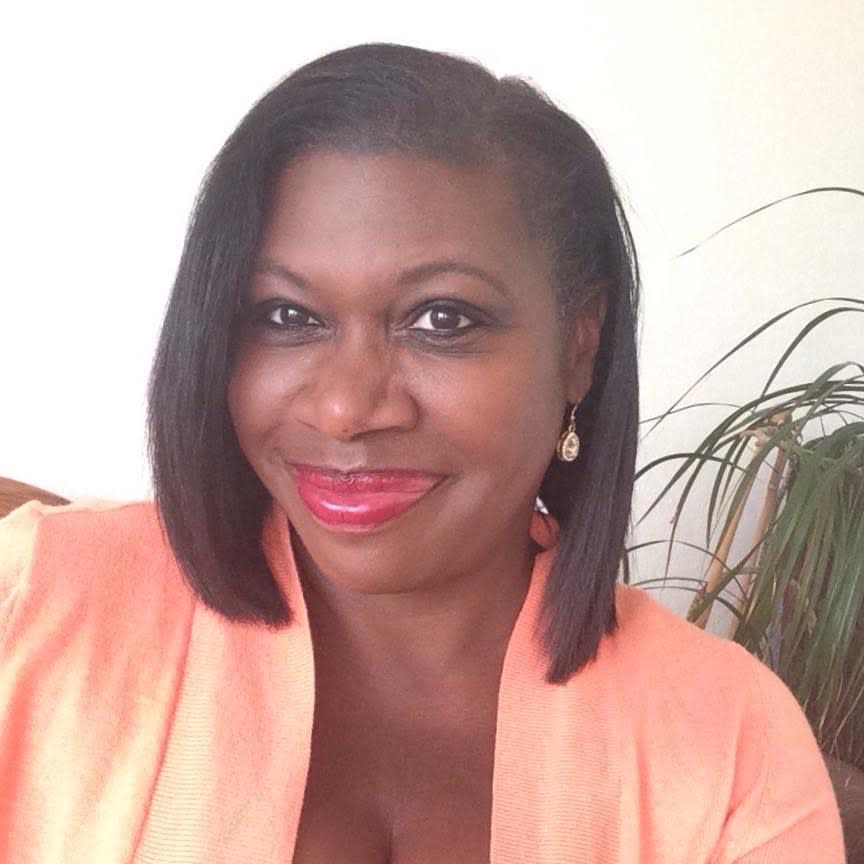 Tuesday, June 15, 2021 (4:00 PM - 5:00 PM) (PDT)
Categories
Chamber Of Commerce