Postponed- Government Relations Committee (GRC) Meeting
Thursday, March 26, 2020 (11:30 AM - 1:00 PM) (PDT)
Description
Salinas Chamber Government Relations/Business Development Committee Meeting on March 26 - Postponed
So you can finalize and arrange your schedule for the next two weeks, we are letting you know now that the Salinas Valley Chamber of Commerce is postponing its March 26 joint meeting of the Government Relations Committee and Business Development Committee Meeting.
This meeting featured two topics. Here is some information about what was going to be discussed:
First Presentation: Proposed Joby Aviation Manufacturing Facility at the Marina Municipal Airport
Joby Aviation official Amy Gross was scheduled to make a presentation about the company's planned manufacturing plant and discuss how Chamber members can collaborate with the company for future training and job opportunities at the facility. On Thursday, February 27, the Marina Planning Commission unanimously approved the proposed 580,000 square-foot Joby Aviation manufacturing facility at the Marina Municipal Airport, which is a former Fort Ord airfield. This facility will be an addition to the previously-approved 55,000 square foot aviation tent, which is currently under construction and will house the prototype manufacturing-line for the larger facility. The Marina City Council will vote on it for final approval. There have been no meaningful objections from the public about the review under the California Environmental Quality Act (CEQA).
Contact Paul Farmer at (831) 751-7725 or at president@salinaschamber.com if you already know how your business, organization, educational institution, or local government would like to be involved in this Joby Aviation plan.
Second Presentation: New Developer Impact Fees for City of Salinas
In April, the Salinas City Council will vote on making developer impact fee annual adjustments for the coming year. These are fees that must be paid to the city for certain kinds of construction that require a permit. Companies that build housing often contend that these fees raise costs and discourage construction of housing that's affordable. Finance Director Matt Pressey and/or Finance Department staff were scheduled to make a presentation on the new fees (listed in a "fee schedule").
See the 2019 Developer Impact Fee Annual Adjustments here: City Development Impact Fee Annual Adjustment
Your Chamber also expects the city council to soon consider a new calculation of developer impact fees based on a "nexus study" that the City of Salinas Community Development Department will soon receive from a contract consulting firm. This study will determine how much the city is legally able to justify as the fee amounts. See the RFP for the Developer Impact Fee Nexus Study here: Request for Proposals (RFP) Housing Development Impact Fee Nexus Study - Issued March 14, 2019
Contact Paul Farmer at (831) 751-7725 or at president@salinaschamber.com if you are concerned about developer impact fees and their impact on new construction of residential units.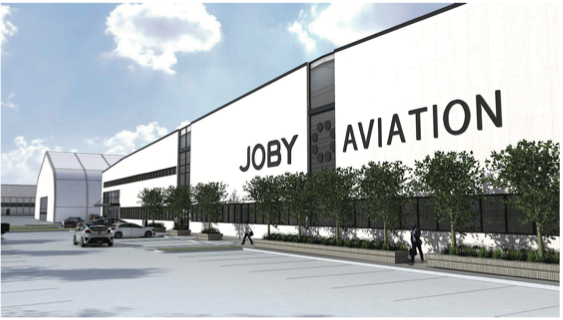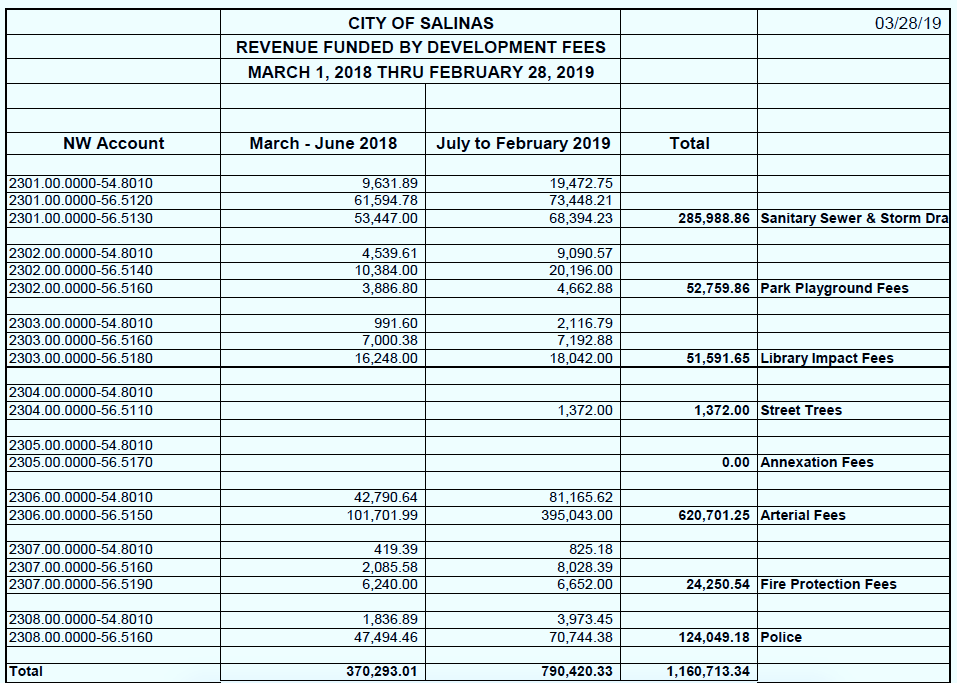 Images
Pricing

Salinas Valley Chamber of Commerce office
119 E Alisal St



Salinas

,

CA

93901-3501

United States



Categories
Chamber Of Commerce
Community