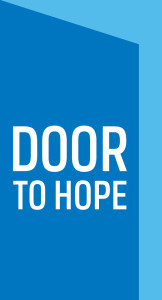 Door to Hope
Categories
Health Service Health Care Consulting Non-Profit Organizations
About
For over 51 years Door to Hope has provided professional, affordable, substance use and mental health recovery services for Monterey County citizens struggling with alcohol, drug and/or mental health problems. Our services are family-friendly and focus on infants, children, adolescents and adults. Our mission is to help them overcome their challenges.
Our MCSTART program provides assessment and intervention services for infants and children exposed to drugs and violence. The Door our Women's Residential program has guided more than 2,000 women towards a new life of sobriety, hope, purpose and self-fulfillment. At Santa Lucia, a Short-Term Residential Program for teen girls, we offer support and compassion for teenage girls trying to overcome mental health and substance use problems.
Our continued success of restoring families to health and wellness are made possible because of gracious people who care about our community. To learn more about Door to Hope visit our website at www.doortohope.org or call 831.758.0181.