Popular, philanthropic Monterey Motorsports Festival announces Aug. 17, 2024 return to the Fairgrounds
https://photography.magonemedia.com/montereymotorsports2023checks/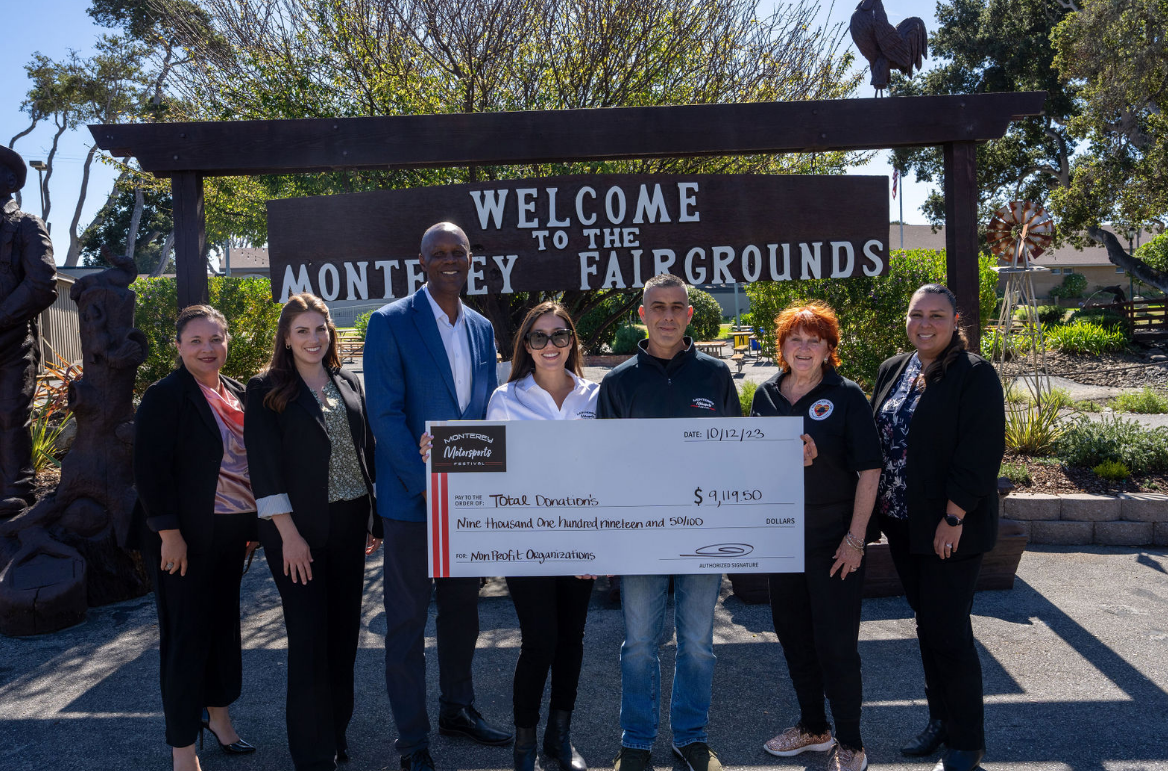 MONTEREY, Calif. — Offering distinct counterpoints to the standard Monterey Car Week experience, the inaugural Monterey Motorsports Festival drew more than 4,000 attendees on Saturday, Aug. 19, at the Monterey Fair & Event Center.
The event proved to be such a success that founder Paolo Manca has already announced a return to the Fairgrounds on Saturday, Aug. 17, 2024, from 2-10 p.m.
Showcasing all types of moving technologies — ranging from exotic cars to off-road and hyper-cool, tech-focused equipment and heavy steel — the first-of-its-kind event provided automotive fans with opportunities to roam the grounds, connect with the business world, and enjoy food and entertainment well into the night.
Sponsored by Mecum Auctions, the all-moving, technology-focused event also distributed more than $50,000 to 13 nonprofit partners.
MMF's nonprofit partners for 2024 include: Heritage Foundation; Boys and Girls Club of Monterey County; Monterey County Family Justice Center; Seneca Center; Alliance on Aging; Gil Basketball Academy; Monterey Rape Crisis Center; Monterey Symphony; Animal Friends Rescue Project; Sun Street Center; YMCA Central Coast; Alzheimer's Association; Legal Services for Seniors.
Additional Info
Related Links : For more information, visit www.montereymotorsportsfestival.com.